Iain's "Blueprint to Wealth" strategy Performance as at 28th February 2018.
Portfolio P/L: $55,383.95
% Compounded Annual Return: 13.42%
On 6th February 2018 Iain sold IJH after receiving an alert notification on his phone the previous evening. The sell signal was generated after the market experienced a significant retracement and the LEAP indicator swung into protection mode ensuring that further losses wouldn't accrue if the market continued to fall.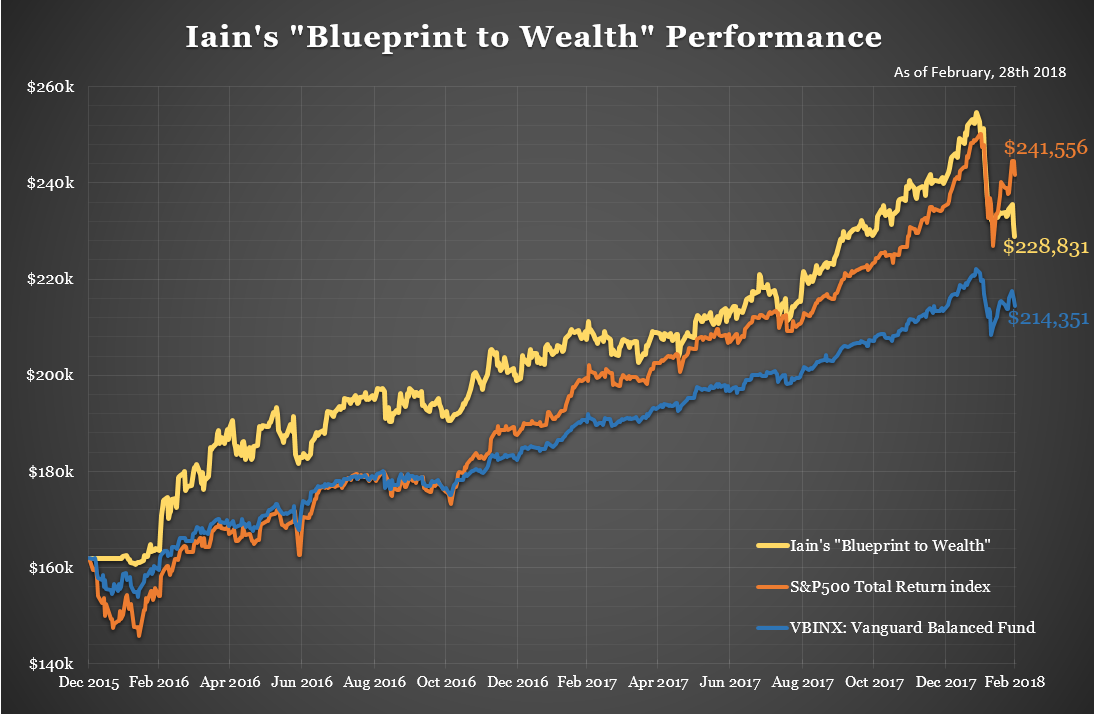 Iain's Portfolio escaped relatively unharmed, but still endured some draw down from its previous high. This is to be expected when market sentiment changes from time to time and is a natural part of the ebb and flow of the financial markets. Protection of capital is paramount as we never know in advance how far the market may fall during any retracement.
Had the fall continued, the bulk of Iain's capital would have been preserved ready to redeploy when the retracement is over.
On 26th February the LEAP Indicator signalled a new entry on IJH and once more an immediate alert notification was sent to Iain's phone. The following day Iain purchased IJH to once again be fully invested.