After entering IJH, the S&P400 Mid Cap ETF, on November 14th 2016 at $157.19 the LEAP* Indicator signalled an exit on the February 5th last week and Iain received an immediate notification on his phone.
IJH was sold at market the following day for $180.74, according to the simple SPA3 Investor rules.
This represents a move of 14.98% and resulted in $18,369.00 of real-money profit being added to Iain's Real-Life Investment Portfolio.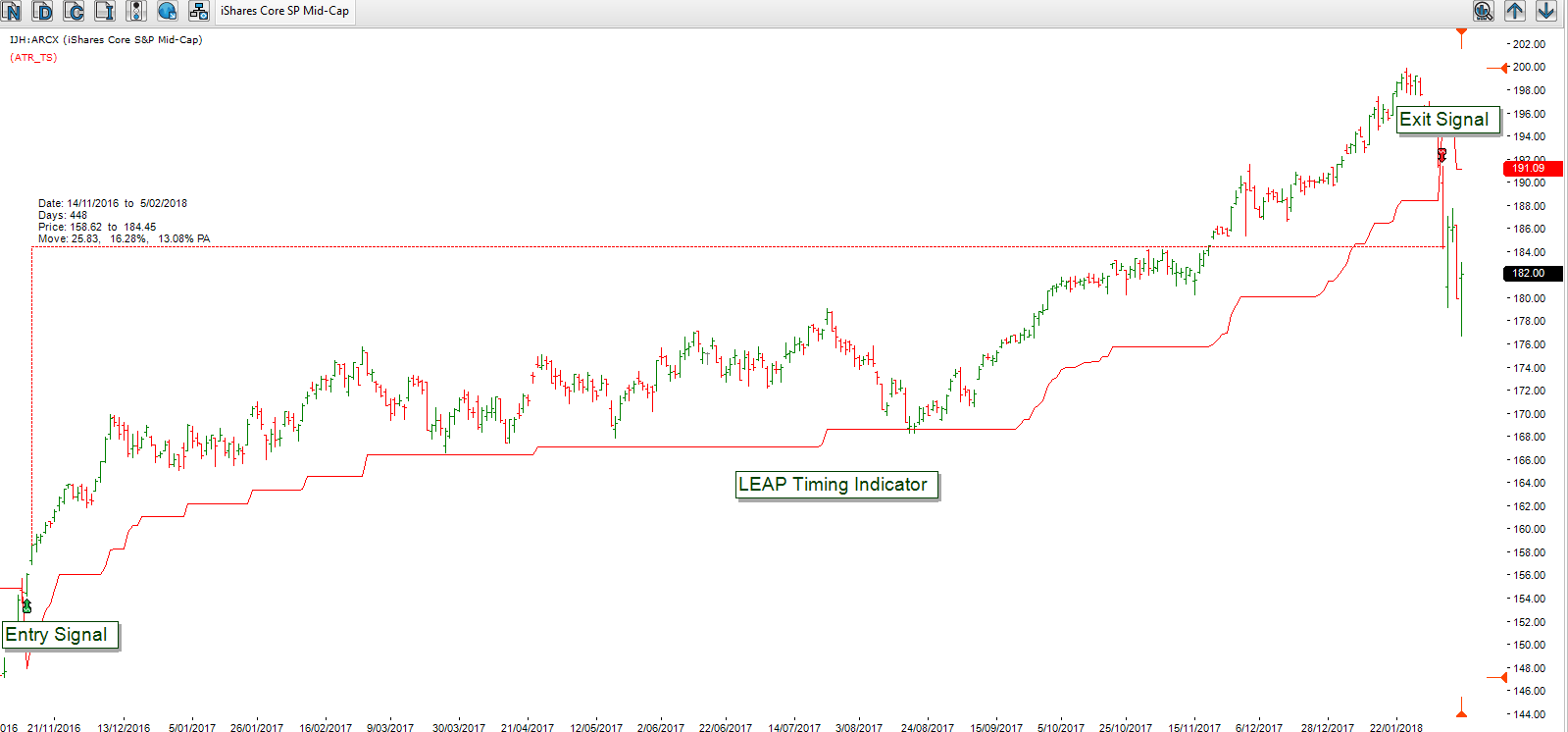 Iain's real-money portfolio continues to outperform the S&P500 Total Return index.
You can view Iain's Blueprint to Wealth Performance below:


Iain originally bought IJH as the single Core allocation in his Core Satellite Portfolio, which is allocated 65% of his total investment funds.
The remaining 35% of his capital is allocated to a higher risk Satellite allocation. Iain's Satellite allocation currently has 3 of its 5 positions filled, with the other 2 sitting safely in cash alongside that of his Core allocation while the market sorts itself out.
He is sleeping easy knowing that 79% of his total investment capital is now safe in case things really deteriorate.
If the market starts rising again, any vacant positions will be filled on the next LEAP indicator entry signal, according to the SPA3 Investor Process.
That's the simplicity of using the LEAP Indicator to manage your Investment portfolio.
If you'd like to learn how the SPA3 Investor Process actually works on either the U.S. or ASX markets and the great results it continues to achieve, please watch this recent webinar:


And it all takes less than 15 minutes a week.
Regards,
Gary.

* LEAP = Low Effort Adaptive Precision
If you'd like to see more on how our systems work, please contact Shane Archer by phone +613 95850300 or 1300 786 257 (AUS) or 1-800 3921257 (US) or email shane@sharewealthsystems.com.