Iain sold Amgen (AMGN) at $166.97 on the 3rd April after he received a sell Alert notification on his phone, resulting in a small loss of $1533.42.
With several positions vacant in his Satellite Portfolio, Iain bought Intel (INTC) and Morgan Stanley (MS) below their Action Price, according to the rules documented in his Investment Plan.
Entering at levels below the Action Price represents a lower risk due to the proximity of the LEAP timing indicator.
The indicator will signal a quick exit if the price moves lower, thereby producing a small loss.
This is one of the methods that Iain uses to help protect his capital whilst still having exposure if the market moves higher from here.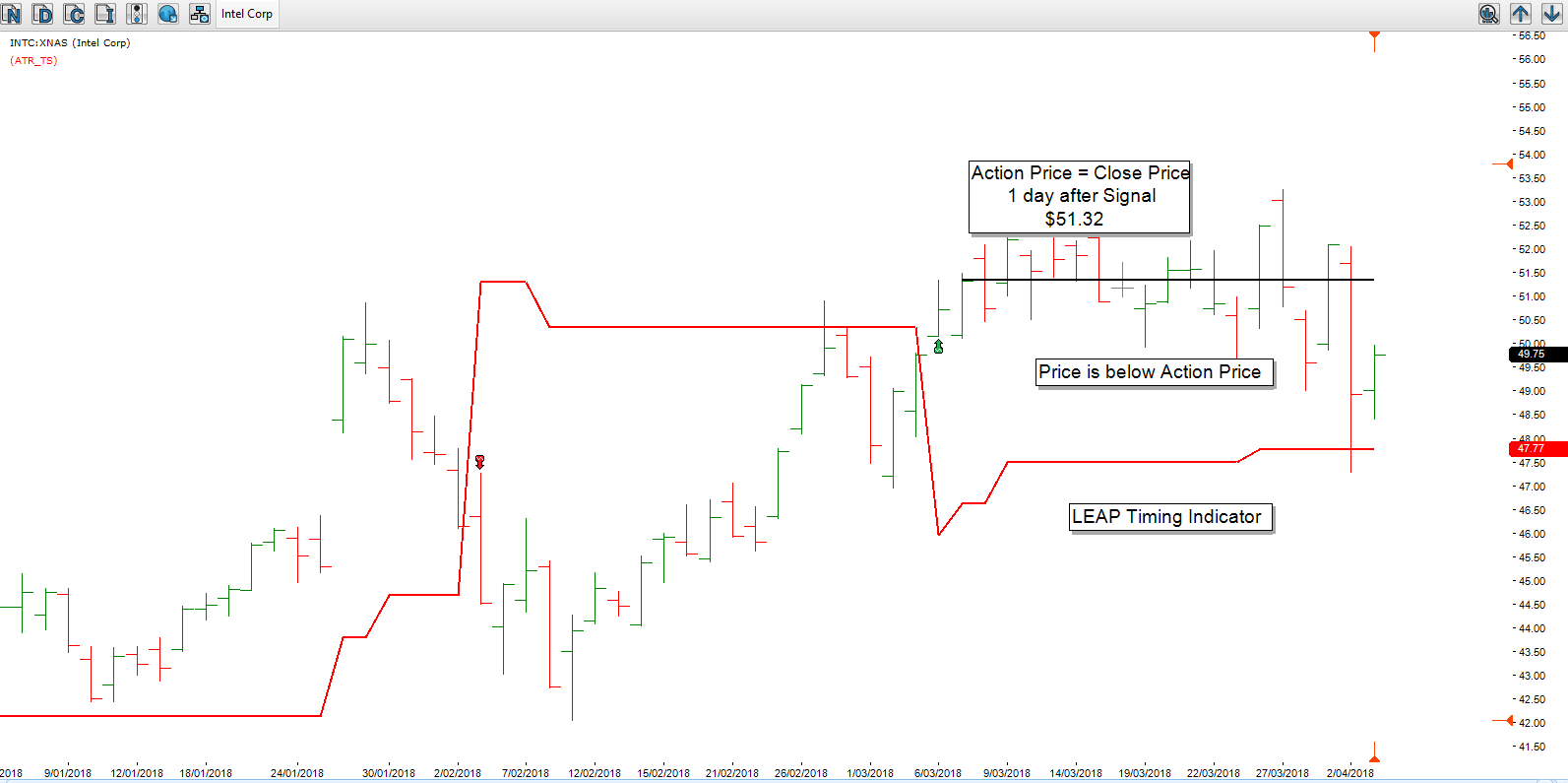 Iain's real-money portfolio has grown in value by $50,126 or 11.6% per year since starting in January 2016.
That's the simplicity of using the LEAP Indicator to manage your Investment portfolio.
If you'd like to learn how the SPA3 Investor Process actually works on either the U.S. or ASX markets and the great results it continues to achieve, please watch this recent webinar.

And it all takes less than 15 minutes a week.
Regards,
Gary.

* LEAP = Low Effort Adaptive Precision
If you'd like to see more on how our systems work, please contact Shane Archer by phone +613 95850300 or 1300 786 257 (AUS) or 1-800 3921257 (US) or email shane@sharewealthsystems.com.