Iain bought Raytheon (RTN) at $183.47 on the 17th November last year.
The LEAP* Indicator signalled simultaneous actions with an Exit on RTN and new Entry on Amgen (AMGN) on Friday 27th April.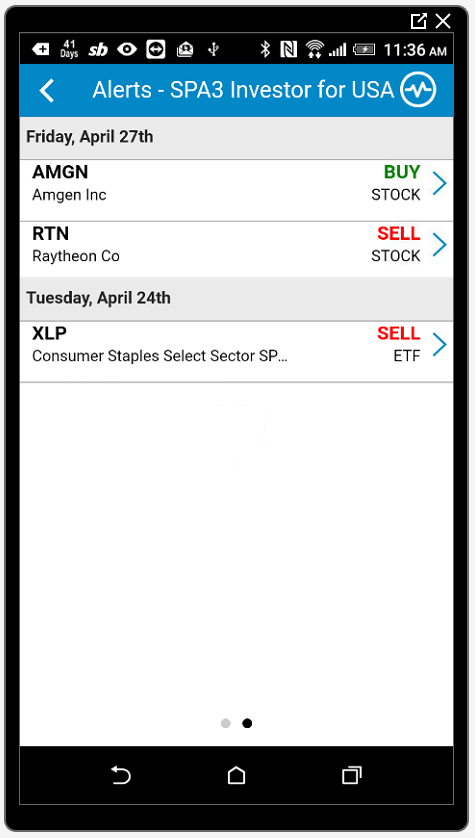 Iain received an immediate alert notification on his phone.
Iain sold RTN at market the next day at a price of $203.85 resulting in a juicy profit of $1815.40 or 11.1%
He also bought 88 shares of AMGN at $177.91 on the same day and once again, his Satellite Portfolio is fully invested.
Iain's Core Portfolio remains in Cash, as he waits patiently for the next LEAP indicator Entry Signal on IJH.
Iain's real-money portfolio has grown in value by $50,175 or 11.62% per year since starting in January 2016.
That's the simplicity of using the LEAP Indicator to manage your Investment portfolio.
If you'd like to learn how the SPA3 Investor Process actually works on either the U.S. or ASX markets and the great results it continues to achieve, please watch this recent webinar.

And it all takes less than 15 minutes a week.
Regards,
Gary.

* LEAP = Low Effort Adaptive Precision
If you'd like to see more on how our systems work, please contact Shane Archer by phone +613 95850300 or 1300 786 257 (AUS) or 1-800 3921257 (US) or email shane@sharewealthsystems.com.